Staying Home for the Summer
When life starts happening from home, as a parent, you need to ensure your little one has the same routine ongoing. Here's a list of must-haves from the time your child wakes up till bedtime so you can stay home and stay sane!
Rise & Shine
Stokke Sleepi Mini
Four beds in one.. The Stokke Sleepi Mini is the perfect first bed for your baby. Its distinctive oval shape provides your baby with a sense of security by creating a cozy nest-like environment.
With adjustable height positions as well as the ability to grow with your child, it expands to accommodate the changing needs and sizes of the growing child while maintaining a comforting familiarity.
Love to Dream Swaddle Up
The innovative SWADDLE UP™ BAMBOO LITE 0.2 TOG with patented wings is intended to be used FROM DAY ONE™ and can help parents lay a strong foundation for sleep, from birth.
The multi-award winning zip-up swaddle that allows your baby to sleep in a more natural position ARMS UP™, so they can self-soothe, via sucking.
Babybjorn Bouncer Balance Soft
Bouncer Balance Soft is an ergonomic baby bouncer where your baby can play or rest close to you, while you shower, prepare a meal or do other household chores. Your baby's own movements set the baby bouncer gently rocking, which is great fun for your baby.
The fitted fabric seat is comfortable, and gives good support to your baby's back, neck and head. You can use the baby bouncer for your child from birth up to the age of 2 years.
Lunch Time
Beaba Up & Down High Chair
Beaba's high chair is ergonomic, stylish and adaptable to all dining areas allowing babies to participate in all moments of family life. It has a super modern design made from durable and attractive materials to seamlessly fit into your kitchen.
Suitable for 6 – 36 months

Beaba Babycook Macaron Limited Edition
4-in-1 food processor: Steam cooks, blends, defrosts and reheats. 
Babycook allows you to prepare delicious balanced meals for the baby in a second! It also steam cooks as quickly as 15 minutes, preserving the flavours and vitamins.

Eco Rascals Owl Bamboo Suction Plate
A super suction plate with a detachable silicone suction base that works with an airtight mechanism to ensure tight grip on the highchair or table.
Organic, recyclable, biodegradable, grown and harvested without the use of pesticides – Isn't this owl design such a hoot!

Skip Hop Bib

Zoo Baby Bibs are lightweight and water-resistant with a handy catch-all pocket to keep things neat and tidy at mealtime.

Zoo Bibs have a clever tuck-away pouch – perfect for travel or for storing when dirty.
After School Club
Skip Hop Reversible Playmat
Designed to double the choices for stylish, baby-safe floor covering, the reversible playmat flips from a colourful kid-friendly pattern to a modern decor print for two looks in one.
Simply roll it up for convenient transport and storage. The easy-care foam mat provides a jumbo-size cushioned play space.
Infantino Explore & Store Activity Turtles Gym
This perfectly portable, easily storable play space entertains little explorers with soft textures, soft mat, and three fun zoo friends.
This Play mat folds easily for storage and travel.
Hasbro Operation Board Game
It's the family favorite Operation game with fun Try Me packaging and truly classic funny ailments! Cavity Sam is feeling a bit under the weather, and kids will love to "operate" and make him better.
Bath Time

Blooming Bath Lotus
Bathe your baby in the cuddly softness of this adorable plush flower!
The Blooming Bath Lotus is beloved by parents and babies around the world – the new Lotus proves to be even better. It's a great alternative to traditional baby bath tubs.

Skip Hop Zoo Hooded Towel
Toddler-sized Zoo hooded towel makes drying off after bath time fun!
100% super-absorbent cotton terry has embroidered details and is gentle on your little one's skin.

Mustela Cleansing Wipes
Delicately scented and ultra-soft wipes for baby and child's face, hands, diaper area and body.
Gently cleanse the skin and leaves it feeling pleasantly fresh. Leave the newborn, baby and child's skin soft and moisturized.

Ubbi Diaper Caddy
Store all your diapers, wipes and changing mat in one convenient and portable location.
The diaper caddy provides parents with convenience, durability and accessibility by having all the diapering supplies organized in one portable storing unit.
 Bed Time

Beaba Pixie Stick Night Light
This movable lantern is a great accessory to lighten up your home with warm, shining light. Brighten up your home with the Beaba Pixie Stick Night Light.
This features a soft light to reassure a child at bedtime and a brighter light for reading a book or when moving around in the dark.
A Little Lovely Company Night Light
Add a cool touch to your little one's room with these funky neon lights! Don't you love these super trendy heart and cloud shaped neon lights?
This LED-light is an energy efficient and durable version of the popular neon light. It is made of plastic and can therefore be used safely in kids rooms.

Angelcare Baby Movement Monitor with Video
Angelcare's AC527 Video, Wireless Movement and Sound monitor allows parents to relax whilst the baby is resting.
Movement detection with alarm, digital audio, secure video and room temperature enable parents to better respond to baby's needs.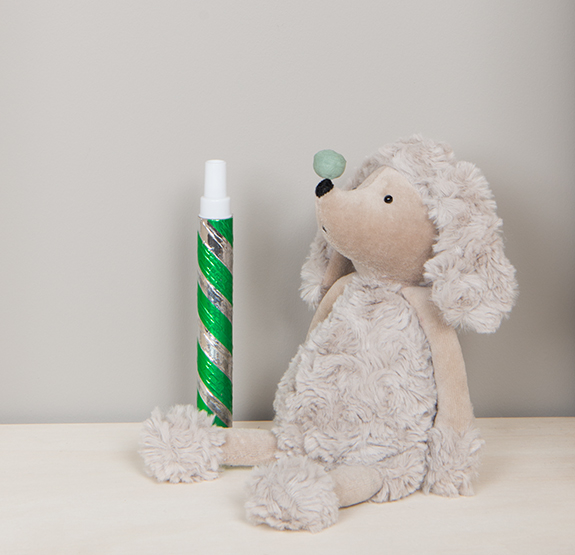 Moulin Roty Les Tout Doux Soft Toy
Moulin Roty presents a new collection exclusively composed, as its name suggests, of very soft characters! A perfect night time comforter and playmate for your child when falling asleep.
Suitable for 0+ months